What's the story behind our name and logo? Our founding director explains:
Why the name?
From the founding director....... 'Alexander Faraday' was the name my late father used to call me. Not 'Alex' or 'Alexander'. He would my first and middle name together. My Dad (Dr Harold Hillman) was a true inspiration to me, for so many reasons.
My Dad's work ethic, commitment and unswerving belief in doing the right thing to better the world, are values that 'This is Alexander Faraday Recruitment' members do everything they can to emulate! The 'This is' is our way of introducing you to our ethos.
Our mission is to enhance the recruitment process for bothclients and candidates. We feel this should be about..........
The customer service - going the extra mile
Support and consultation throughout the whole process 
Partnerships
Building long-term relationships
A successful match for both candidates and clients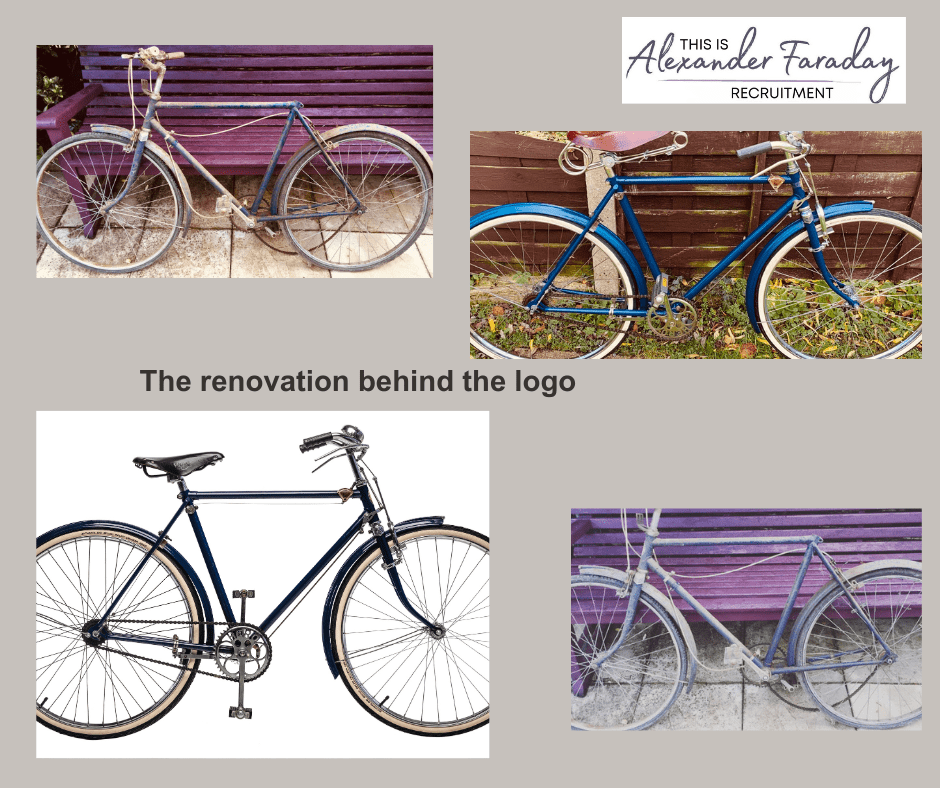 From Alex.......... "A previous restoration of my late father's  1960's bike seemed like the perfect symbol/ logo for us. It aims to represent the support we offer to those we are able to assist".